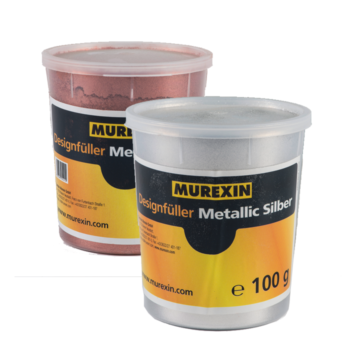 Design filler Metallic
Colorful mixture of mineral and metallic pigments.
Consumption:
see Epoxy Bindemittel EP 220 description.
Packaging:
Silver: 100 g – EUR 61,77
Bronze: 100 g – EUR 61,77
* The terms of the contract and the right of withdrawal can be found in the Documents section.
€61,77
Coloured mixture of minerals and metallic pigments. For filling reactive resins for the production of creative, visually appealing designer coatings with a metallic effect.
Processing:
fill as described in the Technical Data Sheet of the binding medium.
Storage
Store in a dry, well-ventilated place at a temperature between 15 ° C and 25 ° C. Protect from heat and direct sunlight. Keep tightly closed.
Gallery