Universal polishing machine GOLIA 3HP
Disc sanding machine for sanding estrich floors, polishing parquet and wooden floors before oil and varnish treatment, intermediate sanding, oil and wax polishing, general cleaning, waxing.
Technical data
– weight: 46 kg
– power: 230 V, 2.2 kW
– speed: 154 rpm
– disc: 400/430 mm in diameter.
€1,633,50

Rokturis.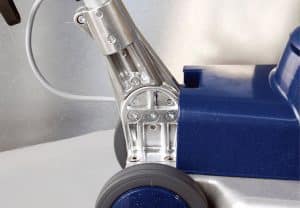 Stūre.
Similar goods