We offer natural Avalon oils and Berger-Seidle oils, which are available in both colorless and tinted – more than 50 different shades for tinting wooden surfaces, which can also be mixed to create a shade that suits your interior. All shades can be seen on trees such as ash, oak and pine.
With the help of tinted oils, you can turn a simple pine or spruce floor into walnut or teak. With the help of tinted oil, you can turn a new tree into an old, antique tree.
Once the tone is selected, the next step is to make a sample. This is necessary because no two trees in the world are alike. For example: when making a pattern on different pines, the same shade will look completely different, because the tree also gives its shade. Therefore, it is important to apply the oil shade directly to your wood. It would be useful to look at a sample of the finished shade in the room where the tinted wood is intended. Lighting, light from windows, wall paint, etc. can visually change the tone.
Once the tone is approved, surface lubrication can be used.
To preserve the natural appearance of the wood, it must be treated with a colorless oil. The colorless oil will highlight the texture and tone of the wood.
The range of Avalon natural and Berger-Seidle professional oils is very wide – oils for medium and heavy loads, glossy and matte, especially water-resistant, oils for interior and exterior use, as well as oils for children's toys, wooden dishes and stone.
Classic OutdoorOil – colorless oil for exterior use
View
Classic BaseOil – colorless oil for varnishing, oiling or waxing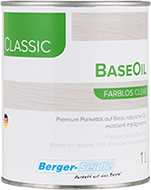 View
Classic Pluss – hardener / reagent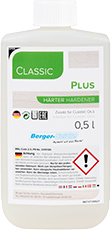 View
Classic OutdoorOil color – colored oil for exterior use
View
Classic HardOil – hard wax oil for surfaces with very high load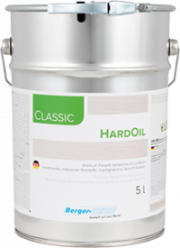 View
Classic 100ProOil – deep impregnation ECO oil for wooden floors
View
Classic BaseOil Color – colored oil for varnishing, oiling or waxing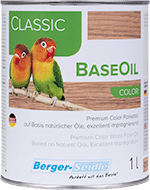 View